Your Local Soil Experts
Quality, affordable compost, soil and mulch in Nova Scotia

We are proud of our planet protecting products.
At Fundy Compost we are committed to protecting the environment for future generations.
By using our waste as a resource we create affordable:
High Quality Compost, Topsoil, Lawn Top Dressing and Mulch.
We are also happy to provide our customers with various gravels, and stone products, along with knowledgeable, personal service. We can load your pickup trucks or trailers with a small loader or skidsteer.
Fundy Compost is proud to keep thousands of metric tonnes of material out of the landfill every year.  We are an integral part of the composting/recycling efforts which make Nova Scotia a leader in the field. One of the goals of composting is to eliminate methane production (a highly aggressive greenhouse gas) in landfills.

We have the distinction of being the
ONLY
Nova Scotian facility to retain a Soil Scientist, and the second facility to open after Nova Scotia Dept. of the Environment's regulations curbed indiscriminate dumping in 1994.
Volume discounts are available starting at full tandem loads for many of our products. Commercial users, such as landscapers or farmers, should call us at (902) 673-3020, or (902) 986-1610 for wholesale pricing and credit applications.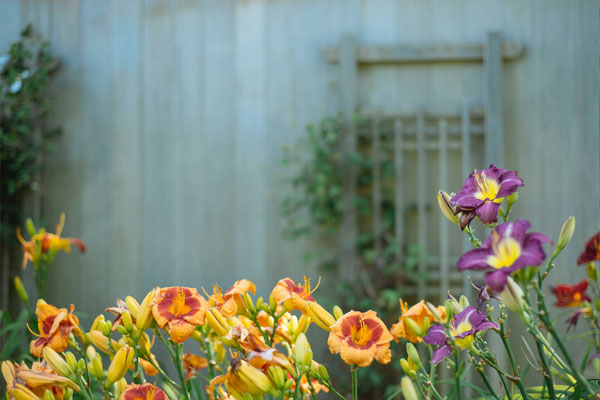 A soil expert can be booked to come to one of your meetings, give a talk and answer questions on soils, compost, growing season, tips and more.
Call 902-673-3020 to arrange a talk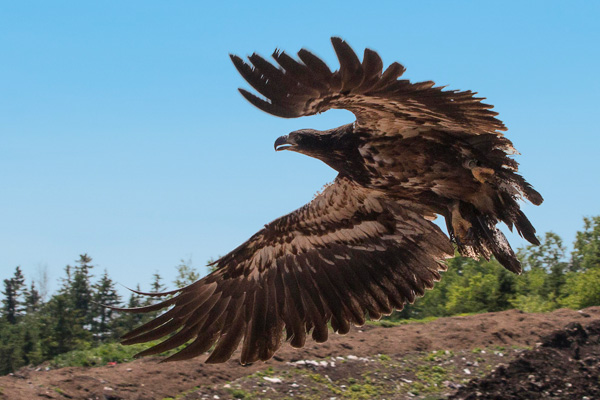 As a release spot for the Cobequid Wildlife Centre, the site also draws a wealth of wildlife including eagles, turtles, mink, redwing black bird, wood ducks and more.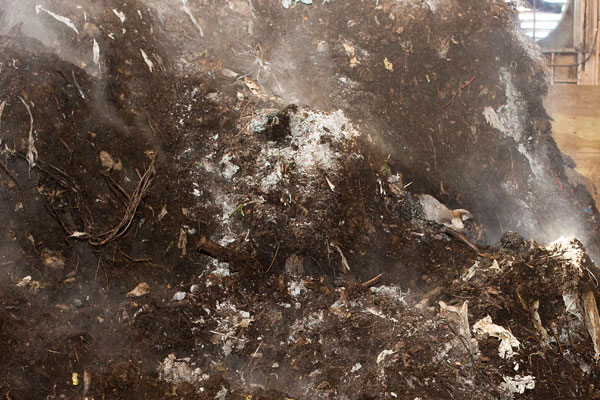 Find out the not so dirty facts and be reassured and fascinated by science.
Why Buy From Fundy Compost?
Great Results
It speaks for itself. Watch your gardens and crops grow vigorously with our products.
Our Expertise
With advanced levels of education including a BSc. (Agr.) Soil Scientist, 25+ years of hands on knowledge, our environmental science experts are ready to answer all your questions on your growing requirements.
Our Quality
We are committed to providing the best quality product for the price. With pickers on staff working hard to ensure the compost is a high standard, we confidently stand behind our products. We are members of the Compost Council of Canada and its Compost Quality Alliance, our products meet all industry standards. We use A & L Labs in Ontario to test all our compost for both environmental and agronomic parametres.
Our Microbes
Our compost contains beneficial bacteria, fungi, protozoa, and nematodes. These 'guys' interact with your plant roots to improve nutrient uptake. Our compost contains no peat, as opposed to many box stores' compost and soil, which are predominentally peat and not as microbially active.
Competitive Pricing
Buying in bags from the popular retail stores adds up fast. With Fundy Compost, if you buy in bulk, you are saving on average 40% – 80% on store prices.
Great Customer Service
At Fundy Compost, we take our time with you, to make sure you understand the product you are buying and are happy with the quality, before you purchase.
"We've used Fundy Compost as a supplier for the past 6 years, and have had great success with their high quality soil, bark mulch, and compost. They provide consistently reliable, efficient, and trustworthy service and excel in customer service. We highly recommend this great local business."
– Jamie Uhlman, Lands Best Friend Landscaping
"The year before our chard was about a foot high – very poor.
Then we added two inches of Fundy Compost last year and BAM!……What a garden!
The chard was delicious right up to freeze up. As well as everything else."
– Robert G. Grantham
1332 Pleasant Valley Road, Brookfield, Nova Scotia
Hours of Operation
Mon - Fri 8:00am - 5:00pm
(in May & June Open on Saturdays from 9:00am - 2:00pm)
Watch your local flyers for this years special!
(902)673-3020